Outdoor Advertising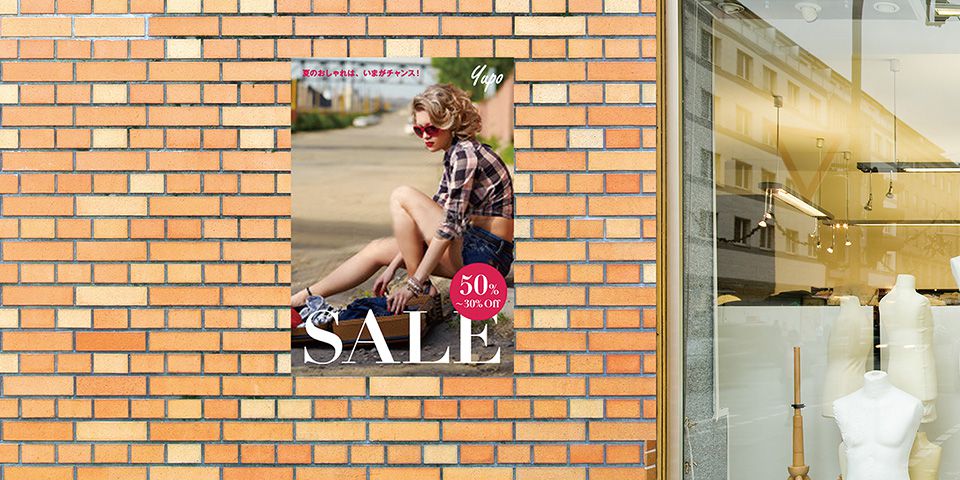 Beautiful reproducibility and robustness against rain and wind.
YUPO combines beauty and strength, and is widely used both indoors and outdoors.
A wide range of variations are available for various situations.
YUPO's water resistance and durability make it ideal for posters that are exposed to rain and wind.
Lightweight, supple, and able to deliver beautiful prints, YUPO is used for tapestries in restaurants and shops.
Recommended product grades
Single-sided gloss/For oil-based UV offset
Single-sided high gloss product. Suitable for printed materials that require a high-class and high-quality feel.
Compatible with HP Indigo digital printing presses/
production printers
Compatible with digital printing presses. Enables small lot printing with YUPO.
Water-based pigment inkjet compatible
Compatible with water-based pigment inkjet printers.